Are you looking for a place to go ? a Place to spend time relaxing and think about your life! Somewhere full of nature and serenity, Oh Yes Abuja is the place to go and there is no other place than The Millennium Park.
The Park which was inaugurated by Her Majesty Queen Elizabeth II of the United Kingdom on 4 December 2003,is one of the most attractive place to visit in Nigeria."Calm and full of nature" with the sound of the waters flowing, that gives you the complete feeling of nature.
A river crosses the Park in its main rectilinear axis, dividing it into two parts,One side on the Park is dedicated to uncontaminated nature.The other side, corresponding to the main entrance from road, is dedicated to the scientific knowledge of the natural environment.
Queen Elizabeth during millennium park commissioning
The Park which was designed by the Italian architect Manfredi Nicoletti, has quickly become one of the main attractions of the city of Abuja bringing thousands of people together each day.
Aso rock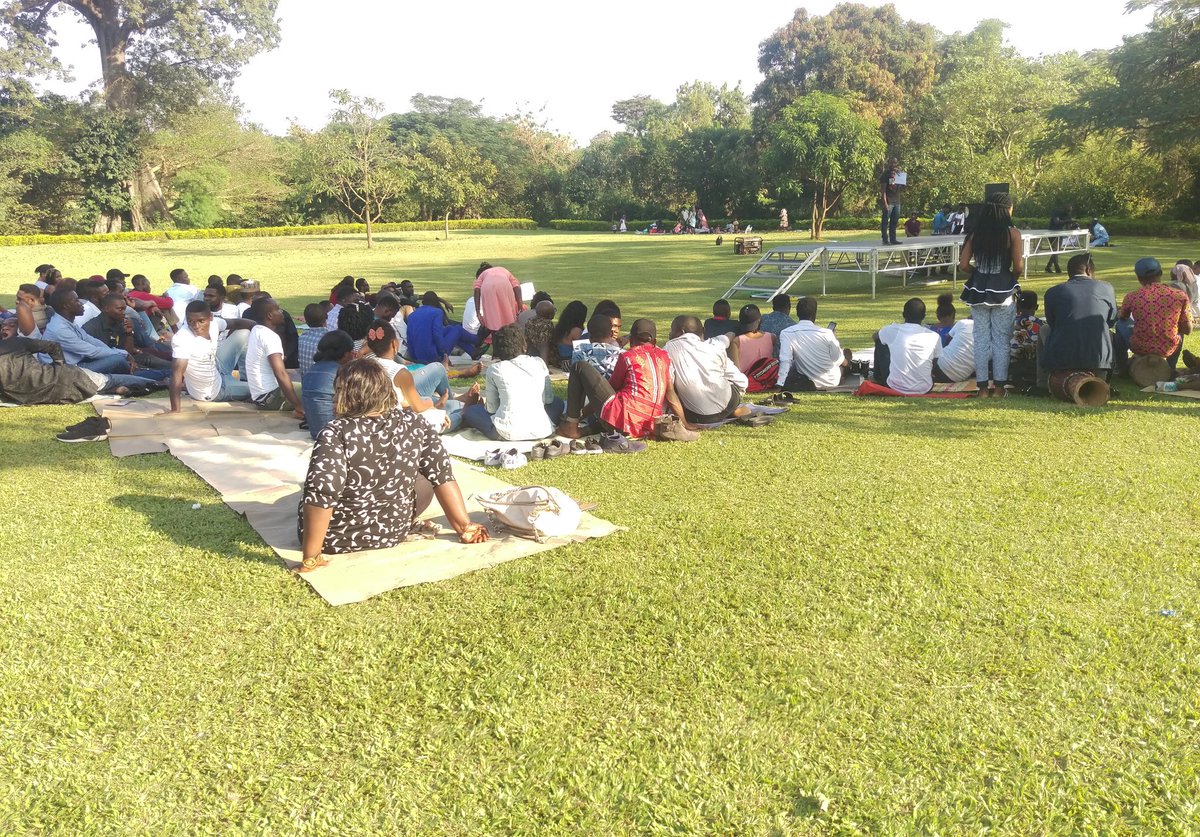 Gathering of people
Tress
During the Millennium Park opening ceremony, each Commonwealth Head of State has planted symbolically a Ravenala madagascariensis palm giving birth to the Park. Among others were present the President of Nigeria Olusegun Obasanjo, UK prime Minister Tony Blair and Her Majesty Queen Elizabeth II.
BINNABOOK PUBLISHERS
Travelbook